the goldsmiths' craftmanship & design awards awards reward excellence in technical skills and creative design in precious metals and related materials.
key highlights from the 2020 awards included ute decker collecting two awards for her calligraphy hand sculpture - a bronze award for fine jewellery sponsored by boodles and the gold NAJ award for Fairtrade jewellery sponsored by the national association of jewellers.
"ute who was born in germany but now lives and works in london and is best known for her minimalist yet bold sculptural pieces. ute's calligraphy hand sculpture was produced via her innovative method of sculpting, bending, and twisting gold and silver into expressive three-dimensional 'geometric poetry'.
ute is known worldwide as a pioneer of the international ethical jewellery movement and works predominantly in recycled silver and was one of the very first worldwide to create pieces in Fairtrade Gold." NAJ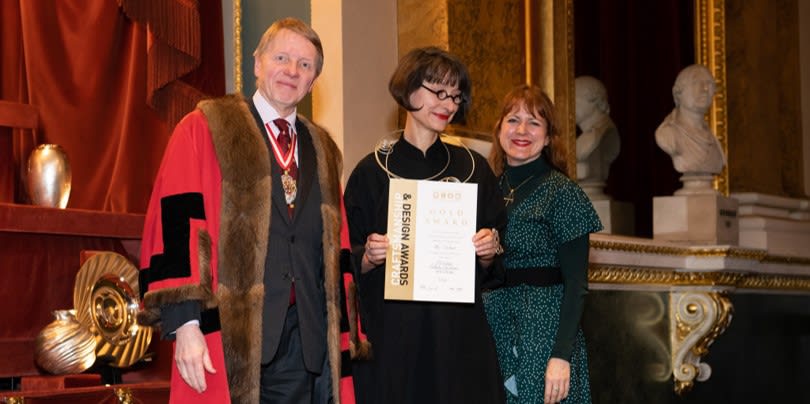 image: ute decker presented with her gold Fairtrade award by NAJ chair harriet kelsall and dr tim schroder, prime warden of the goldsmiths' company.
February 18, 2020